UTA Universal Tactec Plate Carrier Armor Lightweight Tactical Vest – Black fireproof Type
The following features:
A flame-retardant nylon 500D, flame-retardant and anti-infrared, waterproof and oil-repellent, wear and tear resistance.
Small size but large capacity: a total of six magazine pouches on both sides of the waist, and three magazine pouches on the chest.
Laser-cut MOLLE system, lightweight and modular
A mesh surface that is ventilated and breathable, is heat dissipative, and is also impact resistant.
Quick buckle, quick putting on and taking off, one-handed control
An adjustable waist, a rescue drag handle
Chip silo, can hold conventional 10X12 SAPI dummy plate (This product does not include the dummy plate, you need to prepare them).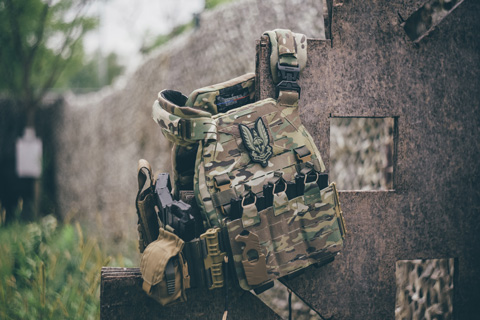 The following specifications:
Colour: Black
Material: Codura Flame-Retardant 500D Nylon
The product weight is 970g.
Packaging Dimensions: 40 x 60 x 7cm
Weight of Package: 1020g
Packaging: nonwoven bag
Contents of the package:
One x Front Part
One x Back Part
One x Triple Magazine Cover